Are you wondering if the 2018 Subaru Impreza near Beaufort, SC is right for you? Once you see the impressive list of features found in this vehicle, you'll want to head straight to our dealership and try it on the open road. Feel free to do so. Our friendly staff is ready and willing to help you in any way they can. Until you can make this trip, feel free to read about some of the amazing features we have found to love in this car.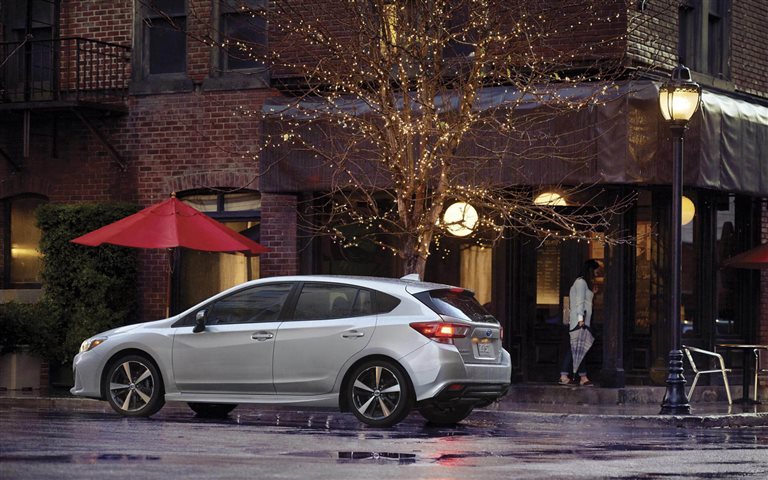 Standard All-Wheel Drive
A Subaru wouldn't be a Subaru without all-wheel drive. The manufacturer makes its entire lineup with this feature, apart from one or two models. Drivers who live in areas with frequent wet weather will want this feature, as is helps to improve the handling when road conditions deteriorate. In fact, all-wheel drive is one reason many turn to Subaru in the first place and we have a variety of models on the lot at our Subaru dealership near Beaufort, SC to help you find the one that is right for you. Drivers find the best part of this feature is the fact that it is included at no additional charge, allowing a driver to get a feature they desire without a high premium price.
Included Features
The 2018 Subaru Impreza near Beaufort, SC comes packed with features drivers are sure to love. This includes Subaru's Starlink audio system with Apple CarPlay, Android Auto, and a 6.5-inch touchscreen. The rearview camera is found on every Impreza, and air conditioning is included with every model. Additionally, incline-start assist is now part of every Impreza that is sold today, something many cars don't offer without an added price.
Plenty of Space
Compact cars are often lacking in space, but this isn't an issue when you choose the Impreza. Passengers find they have room to move around and get comfortable. Adults will fit easily in the back seat without being crowded also. As a result, the Impreza is perfect for both short and long trips. Furthermore, the interior materials are not lacking in any way, and the cabin remains quiet. The same cannot be said for many vehicles in this class.
A Manual Transmission Option
Some drivers want more control when they take the wheel of a car. In the past, manual transmissions were standard on most models, and drivers would pay extra to upgrade to an automatic. Now it seems as if most models come with an automatic and drivers must request a manual transmission, if one is even offered. When buying the Impreza, drivers will find this option is available to them, which helps to make the car buying process easier.
When you come to take the 2018 Subaru Impreza near Beaufort, SC for a drive, let us know how we can be of help. Drivers may need assistance in obtaining financing for their new car, and we have staff on hand to assist you in finding the perfect lease or loan. If you want to customize your car with new accessories, our parts department can be of help, and we don't desert you once you have purchased a car. Call 888-430-1742 to schedule an appointment with our service department to keep your Subaru in top running shape. We are here to help you find a car you love and enjoy every time you get behind the wheel.