The 2018 Subaru Legacy near Hilton Head, SC is a legendary vehicle, but that doesn't mean there isn't room for improvement. The newly refreshed Legacy enjoys some mild exterior updates and a few new features worth talking about.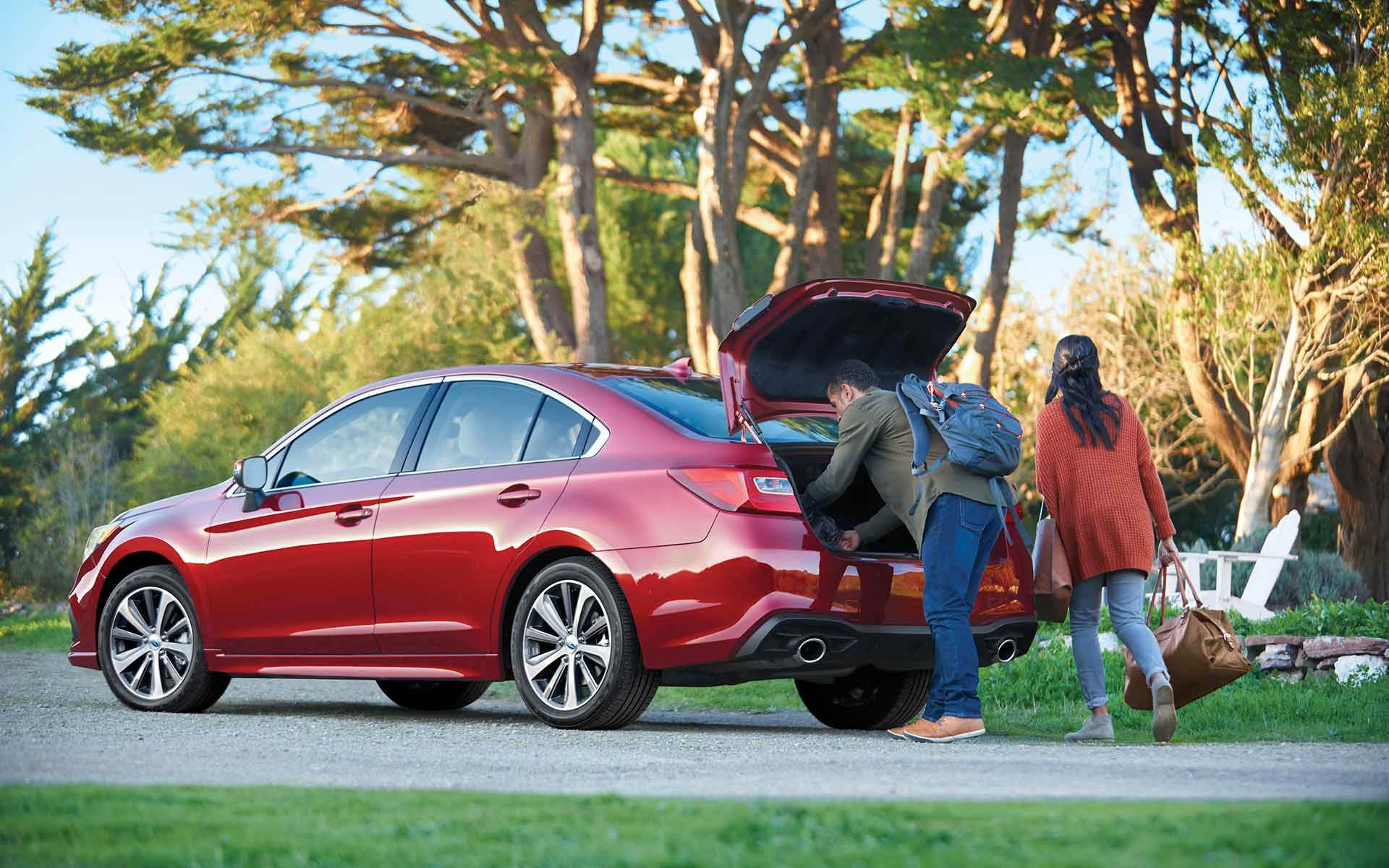 Just the Right Size?
Subaru's Legacy is classified as being midsize but delivers a feeling even those accustomed to larger sedans will enjoy. The interior offers occupants quality materials that rival those of any vehicle in its class.
Drivetrain Components Deliver Competence and Quality
While there are certainly more powerful vehicles available, the 2018 Subaru Legacy near Hilton Head, SC is a capable vehicle most drivers enjoy. The standard powerplant is a 175 horsepower, 2.5 liter flat-four that's perfectly acceptable for most driving situations. Drivers looking for more performance can choose the 256 horsepower, 3.6-liter flat six that's more than capable of handling even more aggressive maneuvers. Both engines are paired with Subaru's CVT.
Needless to say, the newest iteration of the Legacy includes Subaru's famous Symmetrical All-Wheel Drive system that challenges even harsh road conditions. While the Legacy may not be the ideal vehicle to attack Moab, it certainly can deal with modest off-road conditions. If you've never seen a Legacy in action, contact our sales team for test drive today.
Safety Isn't an Option
Every Subaru is designed to provide an unparalleled level of safety for drivers and passengers. The design team is rightfully proud of the Legacy's record of safety, and the 2018 keeps that record alive.
Of course, the 2018 Subaru Legacy near Hilton Head, SC also makes available features like automatic braking, lane departure warning, forward collision warning, and other improvements when the EyeSIght option is selected. The best way to determine which of the available packages includes the features you want is to stop in and visit our sales staff for more information.
Subaru Didn't Spare on the Legacy's Comfort
Memory seating, comfortable rear seating, and quality materials make the Legacy's interior inviting for drivers and their passengers. One of the Legacy's great features is keyless access and push button start.
Invest in the Future
According to industry statistics, 96 percent of the Legacy vehicles sold over the last ten years are still being driven today. That's a return on investment not many vehicle models can match. If you're looking for a reliable vehicle that will deliver years of reliable service, check out the Legacy today.
Take a Test Drive Today
Anyone shopping for a mid-size sedan is strongly encouraged to talk to our sales team and test drive the new Legacy before making any buying decisions. We're confident that, once you've experienced the Legacy, you'll drive one home.
We also know that financing is also an issue for some car shoppers. Our team of experts will gladly explain the different financing options available and tailor one to meet your needs. Get all the details you need from our staff members, and don't be afraid to ask the hard questions.
We're your Subaru dealership near Hilton Head, SC and we're always here to take care of your automotive needs. For more information or to schedule a test drive, stop in the showroom or call (888) 430-0231.