If you're looking at the 2019 Dodge Durango near Hilton Head, SC, consider a comparison with the 2019 Subaru Ascent. Today's vehicles feature more technology, are more comfortable to drive, and look smoother than ever. Both the Durango and the Ascent offer an astounding number of features, but the Ascent is the clear winner if you're looking for a dependable vehicle that's full of comfort, safety features, and modern technology. You'll want to give it a test drive today to experience the unsurpassable ride.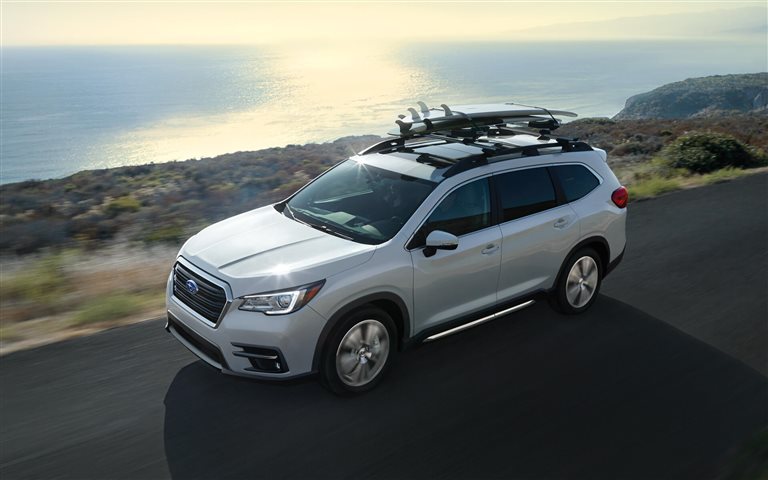 Basic Model Offerings
Both vehicles are three-row SUVs, but the options differ between the two. The 2019 Durango features five trim levels with the options of rear-wheel drive and all-wheel drive, while the 2019 Subaru Ascent near Hilton Head, SC offers four trim levels with standard all-wheel drive on all trim levels. Though the Ascent comes standard with AWD, it offers better gas mileage than the Durango on all trim levels, starting at 26MPG on the highway and 20MPG in the city.
Safety Features
While both vehicles include all the standard safety features buyers have come to expect in a new car, such as modern airbags and the LATCH system for car seats, the Subaru Ascent goes above and beyond what is required in this category. The 2019 Dodge Durango near Hilton Head, SC adds electronic stability control, enhanced accident response system, an optional lane departure warning, and a rear back-up camera on some models. The Ascent offers these features with the addition of EyeSight Driver Assist Technology, vehicle dynamics control, standard rear back-up camera, and blind spot detection with lane change assist standard and rear cross-traffic alert.
Technology and Additional Features
When you look at a 2019 Ascent or a 2019 Dodge Durango near Hilton Head, SC, don't forget to check out the latest technology and other comfort features. The Durango includes tri-zone climate control, an auto-dimming rearview mirror, and a premium instrument cluster. The Ascent includes Subaru's version of these features as well as auto on/off wiper-linked headlights, auto-dimming rearview mirror, 4G LTE Wi-Fi capabilities, 19 cup and bottle holders, StarLink Safety and Security, and more.
Which Vehicle Should You Choose?
If you're looking for a vehicle that focuses on smooth driving and comfort, advanced safety features, and new technology, the Ascent is the winner. With more of the latest technology and comfort features included in each trim level, this is an SUV you're going to love driving. Take the Subaru Ascent on a test drive to see just how smooth it rides and decide which of the trim levels fits your lifestyle best.
Are you looking for a new vehicle? If you're ready to buy a spacious SUV that has everything you need, visit our dealership near Hilton Head, SC today. We offer a friendly staff, great service, and a large inventory. Visit our dealership today to take the 2019 Ascent on a test drive or give us a call at 888-430-0231 to set up an appointment. You're going to love being behind the wheel of the 2019 Subaru Ascent.