When Subaru introduced the Crosstrek, the automaker didn't expect the vehicle to become one of its highest-selling models, but that's just what happened. The 2018 Subaru Crosstrek near Hilton Head, SC is ready to continue Subaru's tradition of safety, quality, and excellence.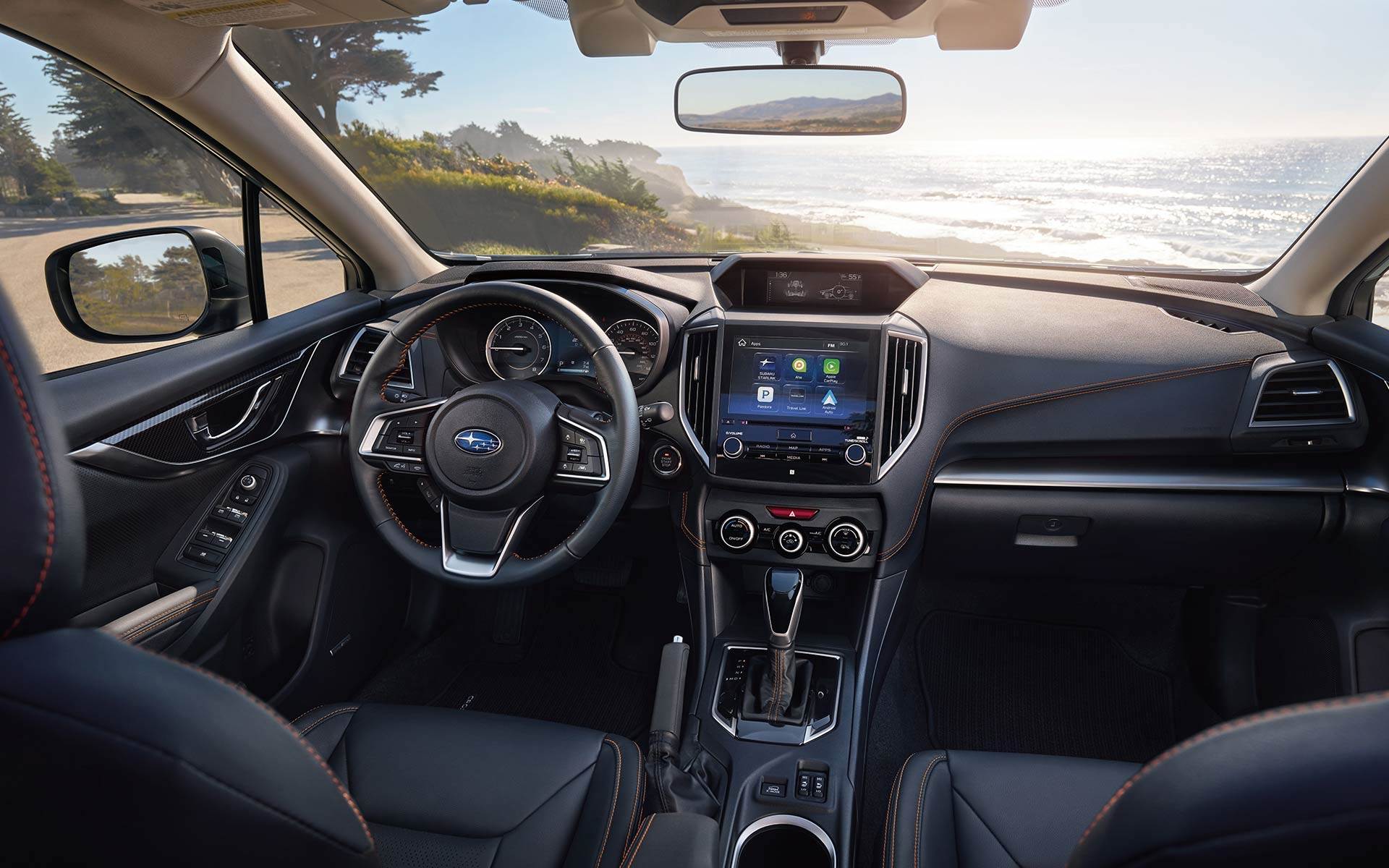 Design and Styling
While Subarus have never been known for their good looks, appearances are subjective. The new Crosstrek still has a funky design, albeit one that's been slightly smoothed over. All those quirks disappear once the doors are opened, however. Subaru has increased outward visibility, added an informational display to the dashboard, and still includes a handbrake as part of the center console.
Interior
The Crosstrek's front seats are quite comfortable, offering ample support and adjustment. Drivers get a steering wheel that's thick and pleasing to the touch, and there are plenty of soft-touch surfaces upon which passengers can rest their elbows and arms. The rear seats are roomy, and because of its tall ride height, the Crosstrek feels more comfortable than the Impreza upon which it's based.
Behind the rear seat, drivers will find 20.8 cu. ft. of cargo room, which increases to 55.3 cu. ft with the back seat folded. All Crosstreks come with roof rails, and when crossbars are installed, the vehicle can accommodate a selection of dealer-available accessories. Call today or stop by to learn more.
Features
Subaru is known for its unconventional styling, but that's not an apt descriptor for the control layout on the 2018 Crosstrek near Hilton Head, SC; everything is where it's supposed to be, and it works the way it should. Those who upgrade to the Premium trim get a windshield de-icer, heated front seating and outer mirrors, an acoustic windshield, StarLink, welcome lighting, and eligibility for collision avoidance and driver assistance option packages. The Limited model comes with even more features, such as PIN code access, 18" aluminum wheels, and responsive LED headlamps.
Technology and Safety
The StarLink suite is standard on the Limited and Premium trims, and it makes the 2018 Crosstrek safer and even more convenient. It's free for the first year, and it comes with SOS emergency notification, roadside assistance, and collision notification. With the available Security Plus feature, drivers get vehicle location and recovery service, security notifications, and remote access to locks, lights, and the vehicle's horn.
Power
Because of its new platform, Subaru has refined the Crosstrek's handling and ride without minimizing its character. A direct injection 2.0L four-cylinder engine is the only option, putting out 152hp and 145 lb. ft. of torque. Base and Premium models get a six-speed manual transmission as standard equipment, while Limited models get a CVT with pre-programmed ratios and paddle shifters. AWD is standard, and along with the CVT, it transfers power to the back wheels when required. The 2018 Subaru Crosstrek near Hilton Head, SC has great ride quality, responsive handling, a quiet cabin, and good off-road manners.
Learn More Today
The 2018 Crosstrek isn't the zippiest vehicle on the road, but what it lacks in speed it makes up in comfort and practicality. Call 888-430-0231 to learn more or stop by the dealership to take a test drive.