Drivers desiring a refined vehicle will definitely want to take a look at the 2018 Subaru Legacy Near Hilton Head SC. This vehicle has the features drivers want and need plus a great deal more. The manufacturer has opted to give this vehicle a face lift and it is sure to please.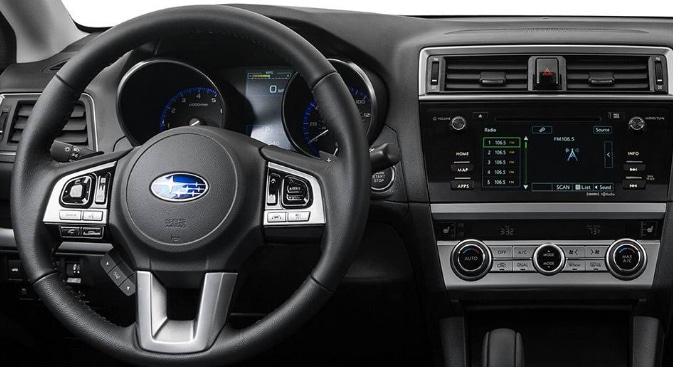 Exterior Elements
As a driver walks up to the Subaru Legacy, they immediately see some of the changes that have been made to this incredible car. The front and rear bumpers have been created with clean, bold lines, and the car appears to be moving even when standing still. The aerodynamics of this model have been improved thanks to the redesigned side mirrors, and wind noise has decreased as a result. The standard all-wheel-drive feature provides excellent traction, so drivers can feel confident in any road conditions. The suspension is fully-independent to give the driver a better feel for the road and a quiet ride. As a result, he or she feels more confident at all times, and many drivers choose to upgrade to the LED Steering Responsive Headlights, as they move in the direction of a turn for a safer drive.
Interior Components
Soft-touch materials have been used through the cabin to increase the comfort of the vehicle's occupants, and this is only one of many changes. The steering wheel design is new for the 2018 Subaru Legacy, and this vehicle now comes with a larger center console. Drivers love the new dual-zone climate controls, as they are integrated with the digital displays for both the driver and the passenger. Furthermore, contrast stitching has been used on the dashboard and door panels to add sophistication to the interior, while the wood-patterned trim leaves occupants with a warm feeling.
Technology
Subaru opted to update the STARLINK multimedia system for the 2018 Subaru Legacy. Apple CarPlay and Android Auto integration have been improved, and drivers find it easier to keep their hands on the steering wheel and their eyes on the road while still accessing their desired apps. This includes popular apps such as eBird, Best Parking, and Quick Guide, and the eight-inch touchscreen makes it easy to obtain the desired information. Another technological update found in this year's Legacy is the improved tire pressure monitoring system. The system now evaluates pressure changes at each tire as opposed to all tires.
Visit our 2018 Subaru Legacy dealership today to learn about the 2018 Subaru Legacy and the many trim levels offered. The above-mentioned features are only a few that will be found in the 2018 Subaru Legacy Near Hilton Head SC. There are numerous others drivers will want to see and test for themselves, and we are happy to be of help with this.