The Subaru Crosstrek has been redesigned for the 2018 model year, and this new version is sure to attract attention. The 2018 Subaru Crosstrek near Beaufort SC is not only fun and efficient, but it is sized right for many. Based on the Impreza hatchback, this model appears more like an SUV than a family car, yet has many of the same features as the Impreza. Subaru opted to improve the handling and ride comfort while adding new safety features.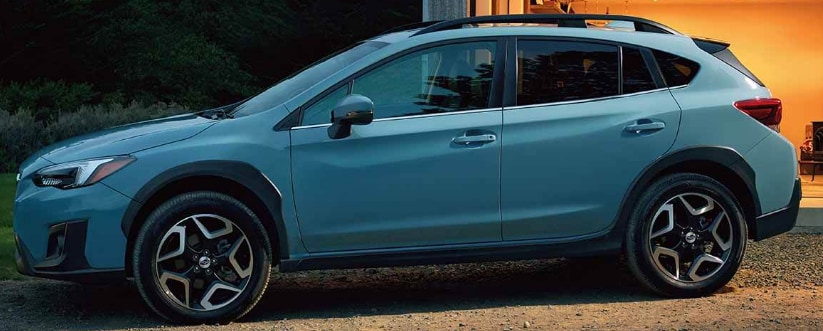 What's New This Year
The cabin in the 2018 Subaru Crosstrek is wider, allowing for more space when it comes to passengers. The wheelbase has likewise been extended, and there is more cargo room in this model. These aren't the only changes that were made, however.
Subaru states the vehicle is more stable than previous versions, with the stiffness of the platform increased by 70 percent. Drivers comment on the enhanced cornering agility and the reduced noise level. Vibration has decreased, and there is less harshness in the cabin. These changes are greatly appreciated, as the previous version was known for excessive tire and wind noise when the car reached highway speeds.
Performance
The Subaru Crosstrek near Beaufort SC comes equipped with the Boxer engine the company has been known for. This year's 2.0-liter, four-cylinder engine produces 152 horsepower, up from 148 in the previous version, and the Premium and 2.0i base models come with a six-speed manual transmission. However, drivers do have the option of upgrading to a continuously variable transmission on these trim levels, and it is standard on the Limited trims. In addition, all models come with all-wheel drive.
Technology
Drivers want to stay connected regardless of where they go, and the 2018 Subaru Crosstrek allows them to do so with ease. This vehicle comes with an infotainment center that features a 6.5-inch screen. In addition, Apple CarPlay and Android Auto are built in. Furthermore, the vehicle comes with the Eyesight technology that draws many car buyers to this manufacturer. Features found here include automatic pre-collision braking, lane-departure warning, and adaptive cruise control. These are only a few of the Eyesight elements that drivers appreciate having in their vehicle.
Check out the 2018 Subaru Crosstrek near Beaufort SC by visiting our dealership. Don't hesitate to give us a call with any questions and concerns. We are here to help in any way we can, and we are sure to have a Subaru that meets your needs. It's all a matter of finding the right model for you.