Subaru has opted to update a number of vehicles in its lineup, including this year's Outback. The 2018 Subaru Outback near Hilton Head SC will feature some minor changes for both the interior and exterior. In addition, improvements have been made in the ride quality of the vehicle and the quietness of the ride along with new safety technologies being offered. Anyone looking to purchase a new car this year should head to a Subaru dealership to take this model for a test drive.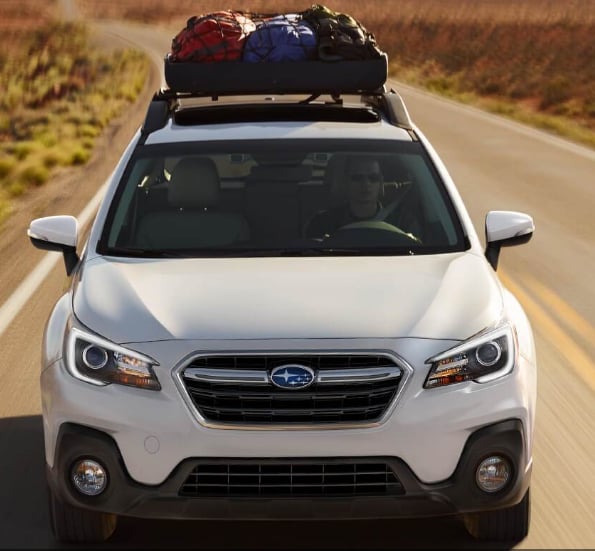 Updated Styling

The 2018 Subaru Outback near Hilton Head SC offers adventurous styling. The bumper and front fascia are chunkier and the grille is lower and wider. Chrome wings now extend from the logo, and the headlights have been modified to appear more aggressive. The rear of the vehicle hasn't been neglected either, and individuals who opt for the Limited trim will find they get a new wheel design not seen on other models.
Engine Options
The 2018 Subaru Outback in SC stands out from others in its class in that it makes use of a horizontally opposed engine. Drivers find they can choose from a 2.5-liter flat-four engine that produces 175 horsepower and 174 pound-feet of torque or upgrade to a 3.5-liter flat-six engine that provides 256 horsepower along with 347 pound-feet of torque. Both options come with Subaru's continuously variable transmission that now includes paddle shifters and a manual mode. All-wheel drive is standard on this model.
If the four-cylinder engine is selected, drivers find they have a number of trim levels to choose from. This includes the base model, the Premium, and the Touring. Opt for the six-cylinder model and it will only be offered on the Limited and Touring versions of the 2018 Subaru Outback.
Performance Upgrades
Subaru has chosen to remap the electronically assisted power steering to allow a response that is more linear. Furthermore, to ensure a smoother ride, Subaru has retuned the suspension dampers. Finally, the side mirrors have been reshaped, and insulated glass has been added to the windows in the front doors for a quieter ride.
Visit a dealership today to test drive the 2018 Subaru. Those who do so will find a great deal to love in this year's model, as it only improves on what has made the Outback so popular in the past. This is one vehicle that many drivers find meets their needs exactly, and it may be exactly what you want and need, too. The only way to know for sure is to take it for a spin, so do so today. We are more than happy to assist you with this.